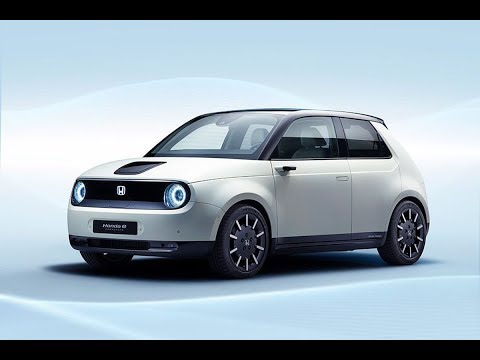 Honda's new urban electric vehicle will be previewed at the 2019 Geneva International Motor Show in the form of the Honda e Prototype. This new model leads on from the brand's highly acclaimed 2017 Úrban EV Concept, and is a key part of Honda's 'Electric Vision' strategy for the European region.
Designed to meet the needs of the modern lifestyle, the Honda e Prototype combines unique design, advanced functionality and engaging driving dynamics. The vehicle delivers a package perfect for the urban environment.
The Honda e Prototype has been developed with a focus on functionality & purpose featuring a simplicity of design with unique character. The smooth body contours lead from the bonnet to the panoramic windscreen to create a continuous surface up and over the front passengers. Further enhancing aerodynamic performance, the stepless A-pillars sit virtually flush with the glass, to help deliver a quiet, refined journey.
The first compact Honda car on a dedicated EV platform delivers a blend of efficiency, performance and usability that is perfect for urban environments. The Honda e Prototype will deliver a range of over 200km and a 'fast charge' functionality of 80% battery charge in 30 minutes, making it ideal for everyday commuting. On the road, the driving dynamics are focused on delivering a fun and emotive experience, with the powerful electric motor driven through rear wheels for next-generation small-car performance.