Autos Of The World
2018 Mercedes Benz A Class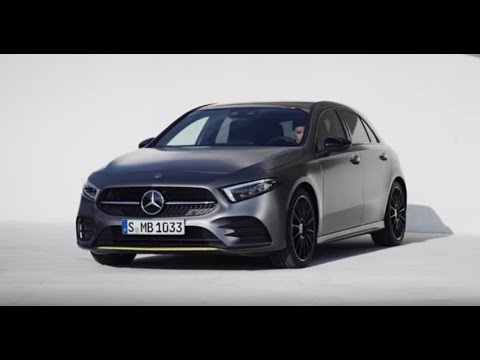 The new Mercedes-Benz A-Class is as youthful and dynamic as ever, but grown-up and comfortable like never before. It completely redefines modern luxury in the compact class, and revolutionises interior design. Technologically the new A-Class not only takes first place thanks to MBUX - Mercedes-Benz User Experience: it also offers a number of functions that were previously the preserve of the luxury class. In certain driving situations, it is able to drive semi-autonomously for the first time, and MULTIBEAM LED headlamps are available on request. All models of the new A-Class are also powered by new, efficient diesel and petrol engines, and although Mercedes-Benz has retained the sporty appearance, the utility value has increased.
The purist, surface-accentuating design of the new A-Class is the next step in the Mercedes-Benz design philosophy of Sensual Purity. On the basis of a compact two-box design, optimised dimensions and proportions have led to a new interpretation of the Mercedes-Benz A-Class's design.

The exterior of the new A-Class stands for sportiness, dynamism and emotion. The progressive front design with a low bonnet, flat LED headlamps with chrome elements and torch-like daytime driving lamps ensures an emotionally appealing and alluring appearance. The striking radiator grille with Mercedes star, whose silhouette opens out towards the base as a reinterpretation of its predecessor, features pins in a diamond look and a central silver louvre to underline the sportiness of this model.
All the new A-Class models are powered by new, efficient engines: Two new four-cylinder petrol engines are available at market launch. Innovations in the M 282 with a displacement of 1.4 l and up to 120 kW include cylinder shutoff and the delta shape of the cylinder head. The second new petrol engine is the M 260 wîth a displacement of 2.0 litres, 165 kW and 350 Nm.