Car Launches
Nissan GT-R NISMO Launch and Thanksgiving Party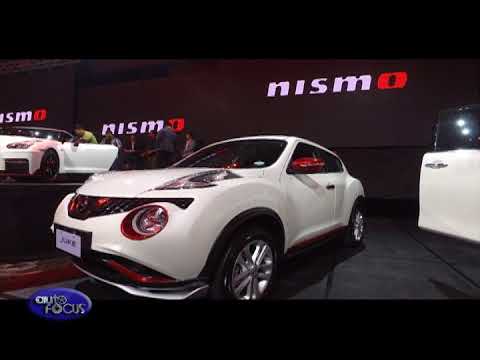 Nissan Philippines held a thanksgiving party for their media friends and partners in which they announced their achievements in 2017. According to the company, they were able to expand their foothold across the country and achieve their largest sales record of 25,000 vehicles growing by 48% versus the previous year.
As the celebration continued, Nissan Philippines also introduced new and exciting models and groundbreaking innovations for 2018.
The presented lineup included the Nissan Urvan Premium S, which according to Nissan, comes equipped with a Dealer Option luxury kit including 4 captain seats with leather appointments, overhead compartments and entertainment system.
Next is the Nissan Juke N Style, which was presented by Nissan with an eye-catching and trendy red and white color combination reminiscent of the iconic NISMO colors to make it stand out even more.
Nissan also introduced the Nissan Patrol Royale 7 Automatic transmission, reinforcing its title as the King of the Off- Road with its upgraded engine producing 400 ps of power and 560Nm of torque, coupled with a new 7-speed automatic transmission.
And for the company's final surprise for the night, Nissan debuted the NISMO brand starting with GT-R NISMO, the pinnacle of high- performance in the NISMO line up, Nissan says. The company added that NISMO is Nissan's legendary motorsport and performance group which was established in 1984 that promises to redefine the pleasure of driving a Nissan car, and mixing it with a perfect balance of motorsport innovations, power, and excitement in every drive.
According to Nissan, the introduction of these new and improved Nissan vehicles is the company's way of bringing groundbreaking innovations to the Philippine market.