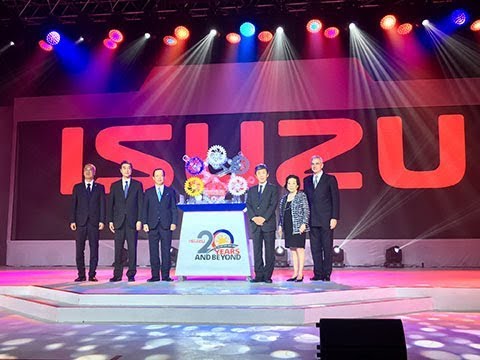 Usually, the celebrant is the one who receives presents on their birthday or on any other special occasion. But for Isuzu Philippines Corporation, it's the other way around, as it has unveiled a number of surprises for their customers in line with their 20th anniversary.
Isuzu Philippines Corporation or IPC recently celebrated their 20 strong years in the local automotive industry in an event held at Hall A, World Trade Center in Pasay City.
The celebration was attended by IPC's top executives and personalities from the transportation sector in the country, along with select members of the motoring media.
The major highlight of the celebration was the unveiling of IPC'slatest offering, the "Blue Power Technology", an eco-friendly diesel engine designed to promote green technology.
According to IPC, the Blue Technology on Isuzu engines, which will be present on all vehicles in the Isuzu lineup, provides maximum engine output, cleaner emissions, superb fuel economy, as well as engine durability.