Car Launches
ALL NEW LEXUS LC 500 LAUNCH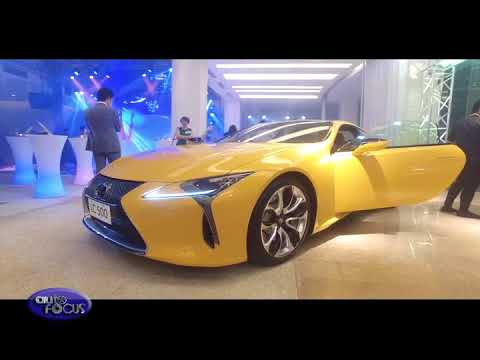 What best represents a brand is its vehicles that reflect the direction that it wants to pursue. For Lexus Manila, the best representation has arrived: the All-New Lexus LC 500.
Lexus Manila recently unveiled the All-New Lexus LC500 in a launching ceremony held at their showroom.
Lexus Manila presented the Lexus LC 500 with an athletic aerodynamic shape. This new vehicle is able to maintain many of the key design elements, proportions, and visual dynamism of LF-LC, which received high acclaim during its debut.
The LC 500 has a body that enfolds 2+2 seating, with minimal room for rear passengers and not much access for fitting in a baby seat. An arched body line and oversized wheels give the LC 500 an athletic look, while the massive Lexus spindle grille dominates the front.
According to Lexus, the launching of the LC500 is in line with the brand's reinvented tagline to one that is more in tune with its vision. That is how we have come up with what is our most meaningful tagline yet: "Experience Amazing."