Car Launches
All New 2017 Audi Q2 Launch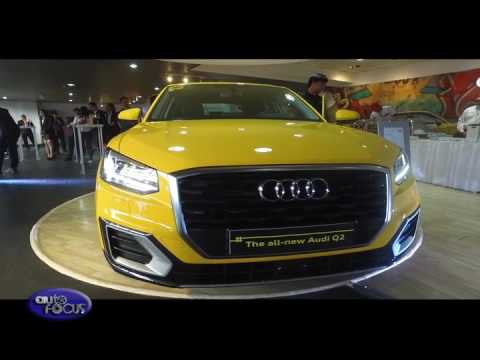 European brand Audi never fails to surprise car enthusiasts with their wide array of vehicles. PGA Cars, the exclusive importer and distributor of Audi cars in the Philippines surprised their local fans with their latest vehicle.
Audi Philippines recently unveiled the New Q2, in an event held at Audi's showroom. The event was attended by the motoring media.
During the launch, Audi presented the New Q2 as an urban vehicle that's perfect for everyday driving experience. As the most compact crossover of the Ingolstadt-based premium carmaker, the Audi Q2 is a vehicle which exhibits a distinct character that offers style and functionality that's unique to its class.
The vehicle measures 1.51 meters tall and 1.79 meters wide. The overhangs are short with a vehicle length of 4.19 meters and a wheelbase of 2.60 meters. According to Audi, this makes it not too large for other regular compact SUVs in the market, which is also a unique feature to the Q2.
According to Audi, they are venturing into a new market segment with the New Audi Q2 by bringing advanced technology into the smallest member of its Q family.
Although the Q2 is the youngest model in the Audi range, the vehicle already boasts a number of awards. Audi Philippines invites customers to come and see it for themselves.