Special Features
The All New 2017 BMW 5 Series Launch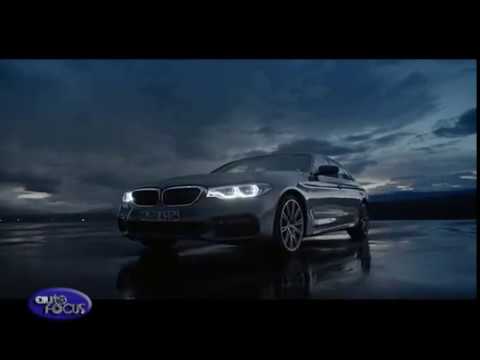 In a significant time where expectations are placed on a vehicle, comes the All-New BMW 5 Serieswith its dynamic appearance and state-of-the-art technology. Let's take a look at the recent unveiling of the seventh generation of the BMW 5 Series.
Asian Carmakers Corporation or ACC, the official importer and distributor of BMW in the Philippines, recently unveiled the all-new BMW 5 Series in an event held at the BGC Arts Center in Taguig.
ACC presented the all-new BMW 5 Series with all the tools it needs to continue the success recorded by its predecessors.
During the launch, BMW showcased the sporty, elegant, and stylish figure of the seventh generation of the BMW 5 Series as well as its new features.
The exterior of the latest generation of the BMW 5 Series now has a bonnet that extends to the Active Air Stream Kidney Grille with which the Adaptive LED Headlights are seamlessly merged. The character lines on the side turn up as they head rearwards further highlighting the Hofmeister Kink, which is a signature design element of every BMW vehicle.
Inside, the trims of the door panels are either in wood or aluminum while the surface of the dashboards of select variants are covered in Sensatec material. These trim parts are laser cut at the factory, to ensure the perfect fit-and-finish for every single 5 Series.
On the same event, after weeks of coffee shop talks and press releases, BMW Philippines' lady president finally confirmed the involvement of a new investor in ACC.