Industry News
Isuzu PH Partners with TESDA to Conduct Diesel Engine Trainings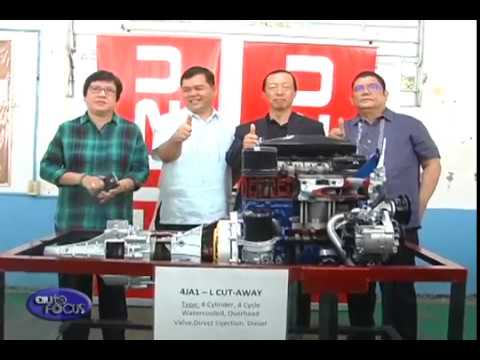 Isuzu Philippines Corporation recently partnered with Jacobo Z. Gonzales Memorial School of Arts and Trades in training 20 Technical Education and Skills Development Authority or TESDA trainees from the said school as well as from patronal TESDA schools in Region IV.
The training will be all about diesel engine technology, conventional fire systems, alarm systems, and engine management.
Aside from the knowledge-sharing component, Isuzu also donated three test engines mainly Isuzu 4JJ1 and 4JB1 for practical training and a 4JA1 Cutaway Van for engine part details training. Three more engines will be added to the training facility to be used by students taking up level 1 and 2 of the National Competency for Automotive Establishing.
HAJIME KOSO
PRESIDENT
ISUZU PHILIPPINES CORPORATION
"As part of Isuzu Philippines' 20th Anniversary this year, we are looking on ways to continue to support the community especially those with our vicinity."
For the past 20 years, Isuzu Philippines has done numerous Corporate Social Responsibility activities like tree planting and environmental projects. Through the training that is centering in Isuzu's engines, the company hopes to give additional knowledge to the trainees which they can use after graduating from the course.
BENITO REYES
VOCATIONAL SCHOOL ADMINISTRATOR
JACOBO Z. GONZALES MEMORIAL SCHOOL OF ARTS AND TRADES
"We're very happy to partner with Isuzu Philippines Corporation under the program of delivering the latest technology in the diesel engine. This partnership is a big help to our students here and to our school as well since we'll be dealing with the latest technology in the market. In our program, our instructors have undergone the immersion in Isuzu Philippines Corporation which is a big help to them and for them to share to their students the latest practices in this field of diesel engine."