Test Drives
Ford Everest Media Drive to Tanay, Rizal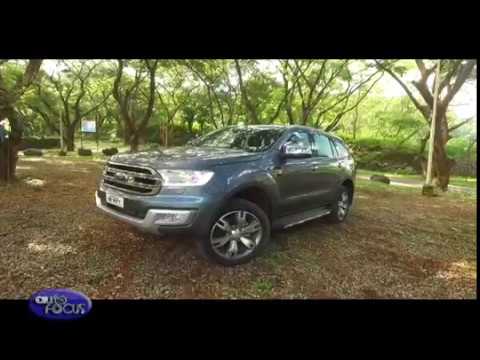 One good and effective way that auto manufacturers do to test the quality of their vehicles is through test drive events. They do not need to look far to do so for there are suitable places adjacent to Metro Manila for such activities. Let's check out where Ford Philippines took their Everest this time around.
Ford Philippines recently headed to Tanay, Rizal with select members of the motoring media for a test drive event that focused on the power and reliability of the Ford Everest.
On board all the 3.2L Ford Everest variants, each team had 3-4 passengers in each vehicle. The group had an off road experience which started in Libis, Quezon City, all the way to Tanay, Rizal.
The thrill of the test drive included swapping of drivers among each team in pre-determined stops along the route.
According to Ford Philippines, they chose Tanay, Rizal as the perfect venue for the media test drive for a reason.
Through the test drive activity, Ford Philippines says that they recognize the customers' need for a more immersive experience with the Everest to showcase its key features that make it one of the top nameplates for Ford.
I'm sure the motoring media enjoyed their ride aboard the Ford Everest as well as enjoyed the cool climate of the mountainous province of Rizal.