Auto Tech
Peugeot Blue HDi Diesel Engine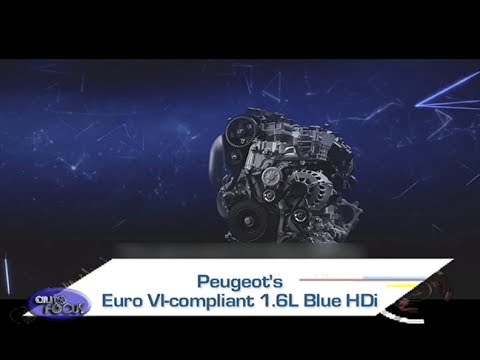 Vehicle emissions have long affected our environment with the advent of mass production and industrialization. As more cars are produced and sold, the risk of air pollution becomes bigger.
In this special segment of AutoFocus brought to you by Peugeot Philippines, we take a look at some of the many innovations Peugeot has developed, changing the way we look at automotive technology.
GLEN DASIG
President
Peugeot Philippines
Hello. This is Glen Dasig of Peugeot Philippines and welcome to our special segment in AutoFocus. Here at Peugeot, we realized that our diesel engines not only have to be powerful but also efficient.
As the world-leader in diesel engine technology, we also have a responsibility to the environment. Today we'll take a look at one of Peugeot's innovative way to reduce harmful emissions and ensure a cleaner environment with the Blue HDi Diesel Engine.
Unveiled in Frankfurt in 2013, the PSA Group's Blue HDi exhaust line is currently the most effective technology for reducing the pollutant emissions of diesel vehicles. It is fitted on all the diesel vehicles of Peugeot, Citroën and DS.
In the Philippines, this technology is available in the Peugeot 308 Station Wagon and GT Line variants. Equipped with this engine, the Peugeot 308 is simply the most efficient diesel car in its segment today.
Blue HDi technology is a major step forward in the reduction of pollutant emissions. It reduces the nitrogen oxide (NOx) emissions of diesel engines to levels comparable with those of petrol engines, while safeguarding the intrinsic advantages of diesel engines in terms of driving pleasure, fuel consumption and CO2 emissions.
As a result of these innovations, Peugeot's Euro VI-compliant 1.6-litre Blue HDi boasts of the lowest carbon dioxide output in the sector.
Diesel engines tend to be the right choice for people who do a lot of long journeys, where the engine's greater fuel efficiency will bring savings in the long run. However, diesel engines have long been regarded as heavy air pollutants.
With its world-famous diesel heritage and engineering excellence, Peugeot has developed diesel engines that are not only fuel-efficient, but are also low in emissions. Both the 1.6-liter and 2.0-liter BlueHDi engines showcase Peugeot's expertise in diesel technology.
But how do they keep emissions down? The answer is found in this 3-step process:
First, an oxidation catalytic converter eliminates hydrocarbons and carbon dioxide from the exhaust gases.
Then, a selective catalytic converter eliminates up to 90% of the harmful nitrous oxide through the use of a special additive which is a solution of high purity urea.
Finally, a particle filter eliminates 99.9% of the diesel particulates by number. The entire process greatly reduces the vehicle's carbon footprint, giving you both an efficient and cleaner drive.