Industry News
The 26th TRANSSPORTS SHOW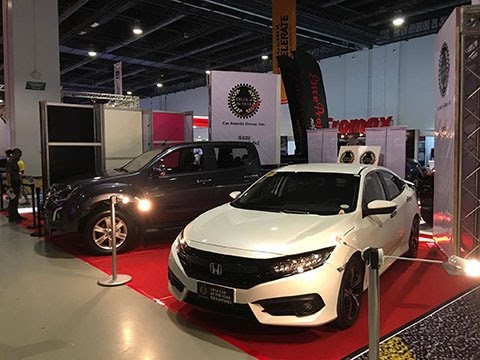 The Trade Show International, Inc. opened the 26th Edition of Trans Sport Show today, April 20, 2017. The four-day motoring event, which is co-presented by Phoenix Petroleum, is held at the SMX Convention Center by the Mall of Asia.
The Trans Sports Show aims to help over a thousand car shops, restorers, and craftsmen to be recognized in the automotive industry with its advocacy on auto restoration excellence.
This year, show-goers will see over 90 entries ranging from historics or classics to the new models all prepped for show and for the much coveted Trans Sports Show Cup "BEST OF SHOW Awards" for both Contemporary and Nostalgic categories.
Aside from the car shows, event highlights include the Meet and Greet Event of DZ Racing, featuring two iconic personalities from Honda Spoon Sports namely Tatsuru Ichishima and Options Magazine's Daijihiro Inada, happening on April 21, Friday, at 2 PM. This event will be followed by the Media Launch of the 4th Tour de Cebu, the popular 1,000 Kilometer Historic Sports Car Rally across the Visayas.
Visitors can attend the Trans Sports Show from April 20 to 23, 2017.