Industry News
Isuzu Strengthens Presence in Isabela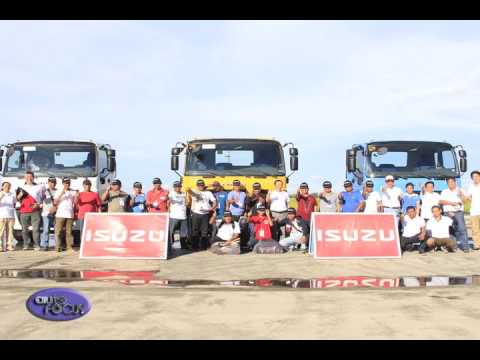 Strengthening its presence in growth areas outside of the National Capital Region, Isuzu Philippines Corporation recently conducted major activities in Isabela.
IPC staged the latest installment of the Isuzu Truck Training series at the BMD Seed Farm in Aurora, Isabela. The two-part activity, which is part of Isuzu's commitment in promoting road safety through proper driver education, was attended by representatives of companies in the Isabela and Cagayan areas operating fleets of heavy-duty Isuzu trucks. The training seminar involved both classroom lectures and discussions, as well as the actual operation of the vehicles.
IPC President Hajime Koso stated that conducting activity allows Isuzu to pursue its efforts at helping make Philippine roads safer for everybody which includes the representatives of its valued fleet customers.
Following the training seminar was the Isuzu Truck Fest - Isabela which was held at the Greenview Hotel in the town of Santiago.
Showcased in the latest edition of the Isuzu Truck Fest are the "Trucks for Life" models of IPC, which were presented in a diverse range of applications and sizes.
The Isuzu vehicles displayed at the event venue were all configured for specific applications. Heading the list were the Isuzu EXR and EXZ heavy-duty trucks, a unit of the CYZ dump truck. the NKR light truck, NHR with Ivan body option and the NQR in cab-and-chassis configuration.