Auto Tech
Peugeot Parking Sensor, Electronic Parking Brake and Hill Start Assist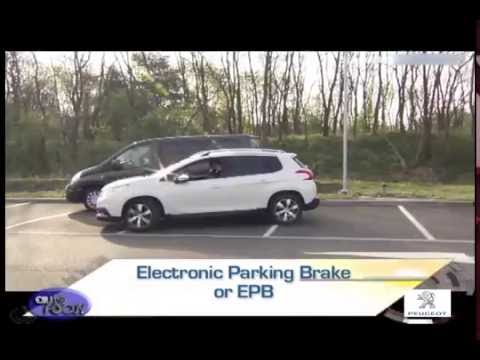 Without a doubt, modern technology has played a big role in making vehicles safer and better. The introduction of new features enable drivers to maneuver more easily, be more confident, and be more comfortable, especially in urban traffic.
In this special segment of AutoFocus brought to you by Peugeot Philippines, we take a look at some of the many technological advancements that have found their way into the automobiles we drive everyday.
Modern technology is changing the way motorists drive. Through innovation, driving maneuvers and controls that were once challenging are now made easier, as shown by the technology available through the model line-up of Peugeot Philippines.
"Driving in an urban environment can be tough, especially with our traffic. We at Peugeot recognized the difficulties of driving in our cities, so we came up with a few thoughtful innovations to make it easier." Said Glen Dasig.
Parking in an urban setting can be difficult, so Peugeot made some features available to make the task much easier.
"Several of our models also come with parking sensors that detect if there is a potential obstacle nearby. Similar to radar, this feature gives the Peugeot customer the convenience of easier parking, especially in tight spots." Said Glen Dasig.
"The system alerts the driver by detecting how near or how far the rear of the car is from an obstacle in the parking slot like a wall, a post, or perhaps even a shopping cart at a supermarket. The system makes parking much easier, much quicker, and even safer." Added Glen Dasig.
Advanced electronics and features are even making the parking brake handle obsolete, as shown by Peugeot.
"Most cars have a lever you yank upward or another pedal as a parking brake. Both require a fair bit of effort to engage or disengage. We at Peugeot wanted to make it easy for our customers, so we fitted some of our models with an Electronic Parking Brake, or EPB." Said Glen Dasig.
"A function like this means you only have to pull a switch on the center console to activate the parking brake. This electrically-activated system makes parking much easier, and much more convenient."
"The EPB also enables the use of a function called Hill Start. If a Peugeot equipped with this feature is stopped on an incline, the system will prevent the vehicle from rolling backward while the driver moves his foot from the brake to the accelerator. This feature prevents inconvenient accidents, ensuring a safer, hassle-free drive." Added Glen Dasig.
Easy to drive, easy to use, and safer to maneuver; Peugeot's latest innovations make for a worry-free daily commute in the city.